United Processing, Inc. - Process Server
When you are in need of a process server in Chicago, New York, California or any point between, you can rely on United Processing, Inc. to handle your sensitive and urgent documents discretely and professionally. Call us at 1-800-604-3373 or use our Process Service inquiry form.
United Processing, Inc. (UPI) - opened its doors June, 1990 in Chicago, IL and has been a process server serving the legal community as well as the private sector in the Chicago, Illinois area for over twenty years.
UPI's staff - consists of 25 investigators and 15 office staff personnel. Our staff of professional process servers serve not only the Chicago area, throughout Illinois and nationwide as well. United Processing is a privately chartered corporation licensed to conduct a broad spectrum of investigative services.
Our Clientele - includes law firms, management companies, insurance agencies, financial institutions, technology companies, government agencies and other individual(s). Services are custom designed to reduce and manage risk whiles increasing efficiency and effectiveness.
Data Transfer/Import - Our computerized tracking system imports and exports data in a variety of formats. (Excel, Fixedlength, XML). We have direct links to multiple interfaces (net director, serve-x , cogent, jst) and can create custom bridges and data links to accommodate our client's needs.
Assigned to Field Investigator - Process service documents and other legal documents are filed and processed internally and placed with field investigators. Internal tracking mechanisms are in place to assure timeliness and efficiency while maintaining quality control.
Real Time Field Updates - Via our secure web application, completion and attempt information is entered in the field real time utilizing GPS tracking. This provides up to date information allowing United to assure and monitor quality control and audit the integrity of the attempts utilizing feasibility reports. Photos are obtained with Date/Time stamps assuring the integrity and accuracy of the information.
View Scanned Documents - All process service documents and affidavits are scanned and uploaded utilizing our bar code recognition software allowing clients access via our secure web portal.
Reports are available to clients Via Website or Email Read More >>
Providing a wide variety of services to the legal community and private sector since 1990. Services include:
Process Service - Nationwide
Skip Tracing - Nationwide
Investigations:
Background Checks
Asset Checks
Video Surveillance
Insurance Fraud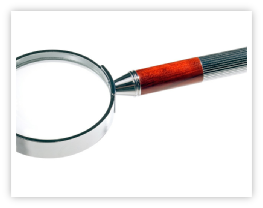 Our Location United Processing, Inc.
770 North LaSalle Drive
Suite 615 Chicago, IL 60654
1-800-604-3373
Our Services
Member: National Association of Professional Process Servers
Member: Florida Association of Professional Process Servers
National Association of Investigative Specialists
Private Investigation Background Checks
Asset Checks
Video Surveillance
Insurance Fraud
UPI Memberships

National Association of Retail Collection Attorneys